SEWER INSPECTION CAMERA
Problems with your septic system can be very stressful, because you can't see what is going on, and repairs can be very expensive. Before you get too deep down the rabbit's hole, give Royal Flush Septic a call. Our sewer inspection camera service can give you answers quick by letting you see any potential problems from the inside, BEFORE you start digging up your yard. We can pin point the problem and determine exactly where to make repairs before any work is done saving days of trial and error searching and many extra dollars spent.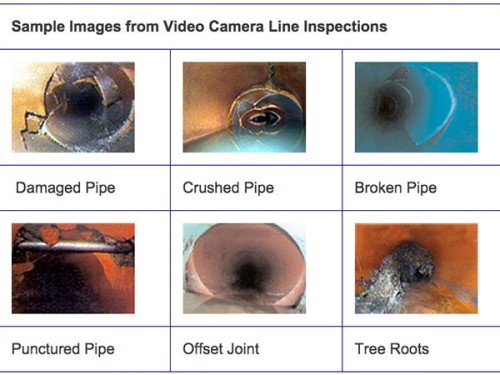 Sewer Line Camera Benefits
Whether it's for your home, business or potential future property, a through inspection with our sewer inspection camera can be a life saver. Many septic companies do their inspections by simply shining a flashlight down the cleanout and inspection pipes of your system. This can show you if there are is any backup in the system currently, but that's it. Royal Flush Septic can make that inspection much more thorough with our septic inspection camera.
We can insert our inspection camera at different access points to you system, and film your septic system from house to leech field. This video can then be reviewed for the cause of any current issues, and also to see any potential issues before they become big expensive problems. If we identify an issue that requires digging up part of your system, we will know where the problem is, and be able to save you time and money by pinpointing your problem.
Our septic inspection camera service is great for checking the health of your home or business septic system, and could bring peace of mind when consider purchasing a new property.
What can our camera find?
Ice in your line
Built up grease
Broken pipes
Roots growing through the pipe
Location of a clog
GI Joe
Our camera service is useful for
Septic systems
Sewer systems
Smaller drain lines
Inspections
Culverts
Other piping?
Call To Schedule A Sewer Inspection Camera Appointment 907-376-8988
Septic Service Area Includes:
Wasilla, AK | Palmer, AK | Sutton, AK | Houston, AK | Big Lake, AK | Gateway, AK | Willow, AK | Talkeetna, AK | Petersville, AK | Cantwell, AK | Glennallen, AK | Denali Park, AK